Just Made 4 U
8021 37th Ave, Jackson Heights, NY 11372
Order now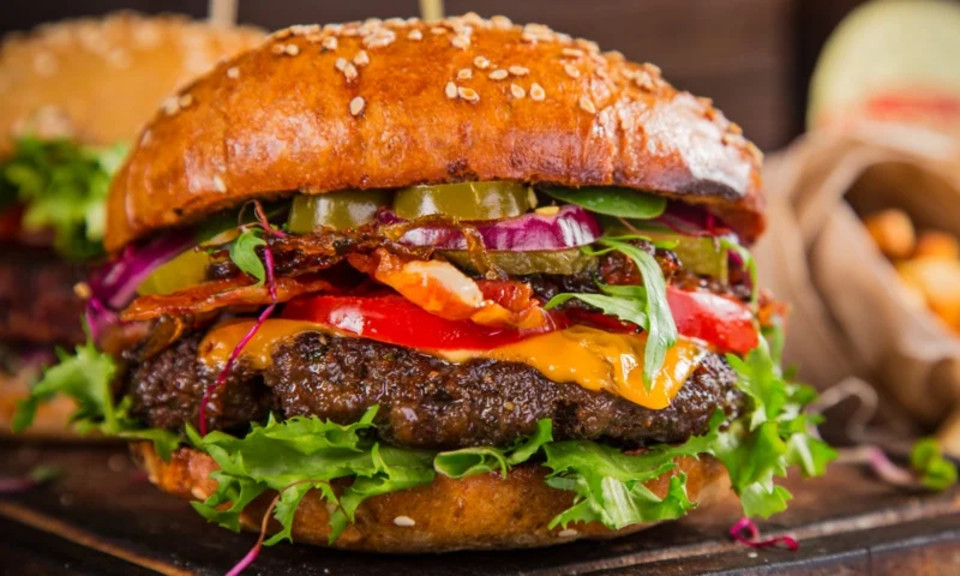 Brandy
I loveeeee the chicken presto wrap with the spinach wrap and no tomatoes lol. Definitely a must try ! it's been the only thing i have been ordering for the past week !today marks my third time ( although they do have a wide variety that i yet still have to try )But i love this place, I have been wanting to change the way i eat but not starve myself! ,and i remembered about this spot in the heart of Jackson heights and thought me and my coworkers would give it a try. absolutely love and will keep ordering from here ! food is fresh and delicious, and delivery is fast.
Arleen
The selection is wonderful. There really is something for everyone and very reasonably priced. I've ordered from here twice and haven't been disappointed. Service through Grub-hub was easy and fast, same also was the delivery of my order. will continue to order their terrific salads... 5 stars to Just Made 4 U ! ! !
Suran
This is such a great place for yoga practioners who try to eat well for practice, and for people who want to eat whole, fresh foods. The freshness reminds me of the Jivauktea Vegan Cafe on Union Square, even though they serve meats here. It is simple, delicious, fresh food! SO happy to have found JM4U!
Diane
I wasn't expecting much, but the food was delicious! Very fresh vegetables, not overcooked at all. Mashed potatoes with lots of herbs mixed in. The glazed salmon was a nice size and the glaze was really tasty. The portions of all were generous. My only complaint: they don't list any desserts.
Brenda
The food was really good<3 i came here a couple of times to get some crepes but i never tried their burger and it was amazing. The patty was big and the burger was fresh~ i would definitely order from here again :D
Sana
Really impressed with this place. Everything tastes really good and fresh. Ordered the Cali Green Juice and built a custom salad with grilled Chicken that were yummy. Have also ordered a Tuna Fish sandwich that I really liked. The one thing I didn't like that I ordered was the Mr. Green Juice. Think I'll stick with the Cali Green Juice. It's a popular choice for a reason. But in general, nice to be able to have a healthy takeout option in the neighborhood.
Rose
Ordered the creamy grilled chicken breast with mashed potatoes and it was absolutely delicious! Also ordered sweet potato fries and also so yummy! The food was fresh, hot and incredibly tasty. The delivery was also very quick and prompt, came a few minutes before the estimated time noted. First time ordering from this place and will definitely order again!
Thalia
I've ate here at the restaurant and ordered online. Both customer experiences were great. The menu items are amazing. The healthy options and the infinite number of toppings. And if cheat day you want some sweet, there's that also. I only wish they had put cherry Tomatoes on the menu, had two types of tomatoes in my salad.
Sarah
I LOVE their make-your-own salad set-up. It's delicious and inexpensive. I've only ordered here twice now but the delivery time was quick and one time was with a group of friends and we all enjoyed our salads and quesadillas that we ordered. I'm planning to order from here frequently in the future.
Andrew
I love this place. Have been ordering from here regularly for a long time and have never been disappointed. I love the Cali Green Juice and the Turkey Burger with Cheese- that's my go to meal. My partner gets the salmon which they said was excellent.
About us
Today

Delivery: 11:00 AM - 10:00 PM

Takeout: 11:00 AM - 10:00 PM

Delivery

Monday:

11:00 AM - 10:00 PM

Tuesday:

11:00 AM - 10:00 PM

Wednesday:

11:00 AM - 10:00 PM

Thursday:

11:00 AM - 10:00 PM

Friday:

11:00 AM - 10:00 PM

Saturday:

11:00 AM - 10:00 PM

Sunday:

11:00 AM - 10:00 PM

Takeout

Monday:

11:00 AM - 10:00 PM

Tuesday:

11:00 AM - 10:00 PM

Wednesday:

11:00 AM - 10:00 PM

Thursday:

11:00 AM - 10:00 PM

Friday:

11:00 AM - 10:00 PM

Saturday:

11:00 AM - 10:00 PM

Sunday:

11:00 AM - 10:00 PM
High quality, freshness, craveable flavors are just a few of the many qualities you will find by ordering online from us. Now, with the convenience of online ordering, you can enjoy our meals in the comfort of your own home. It does not matter if youre alone, with friends, at work or at home; just be sure to not miss out on a wonderful meal.